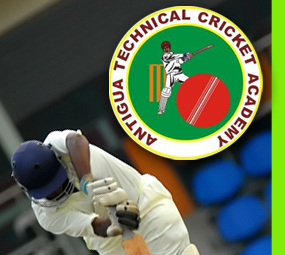 History of the Antigua Technical Cricket Academy

The Antigua Technical Cricket Academy, formerly Technical Cricket Clinic, was founded by Hayden Walsh and went into operation in February 1999, with approximately 20 boys, ages 5 to 13 years. The objectives of the programme are:

• To develop basic cricketing skills in these areas, Technical, mental, Tactical, Physical and Lifestyle aspects of the game
• To become knowledgeable of the laws of the game
• To foster healthy lifestyle and dietary habits
• To develop good human relations and social skills
• To become good ambassadors

"I was motivated to start this programme because of the depreciating state of both Antigua's and the West Indies cricket. In my view, our only hope is the training of our youths from an early age, to become competent in dealing with the increasing technicalities of the game".

This programme has been successful in providing players to the national youth and senior teams. Players such as Devon Thomas, Trevaughn Weston, Regis Burton, Dunae Nathaniel, Peter Abraham, Adrain Gordon, Olando Peters, Michael Challenger, Brian Grigg, Arnold Samuel, Hayden Walsh Jr, and Oswald Scotland have all benefited from it.

To further assist the players development the academy has formed partnership with greats like Richie Richardson, Eldine Baptiste and Ridley Jacobs. This partnership is a part of the effort that will give incentives to players so that they are able to position themselves to be the successes of West Indies Cricket.